Ian Barbara Florian
M.Ac.(US), M.Ac.(UK), Dipl.Ac.(NCCAOM), MBAcC, L.Ac.
Classical Acupuncture
Ph.D.,

Holitistic Nutrition
Certified Qigong Instructor
---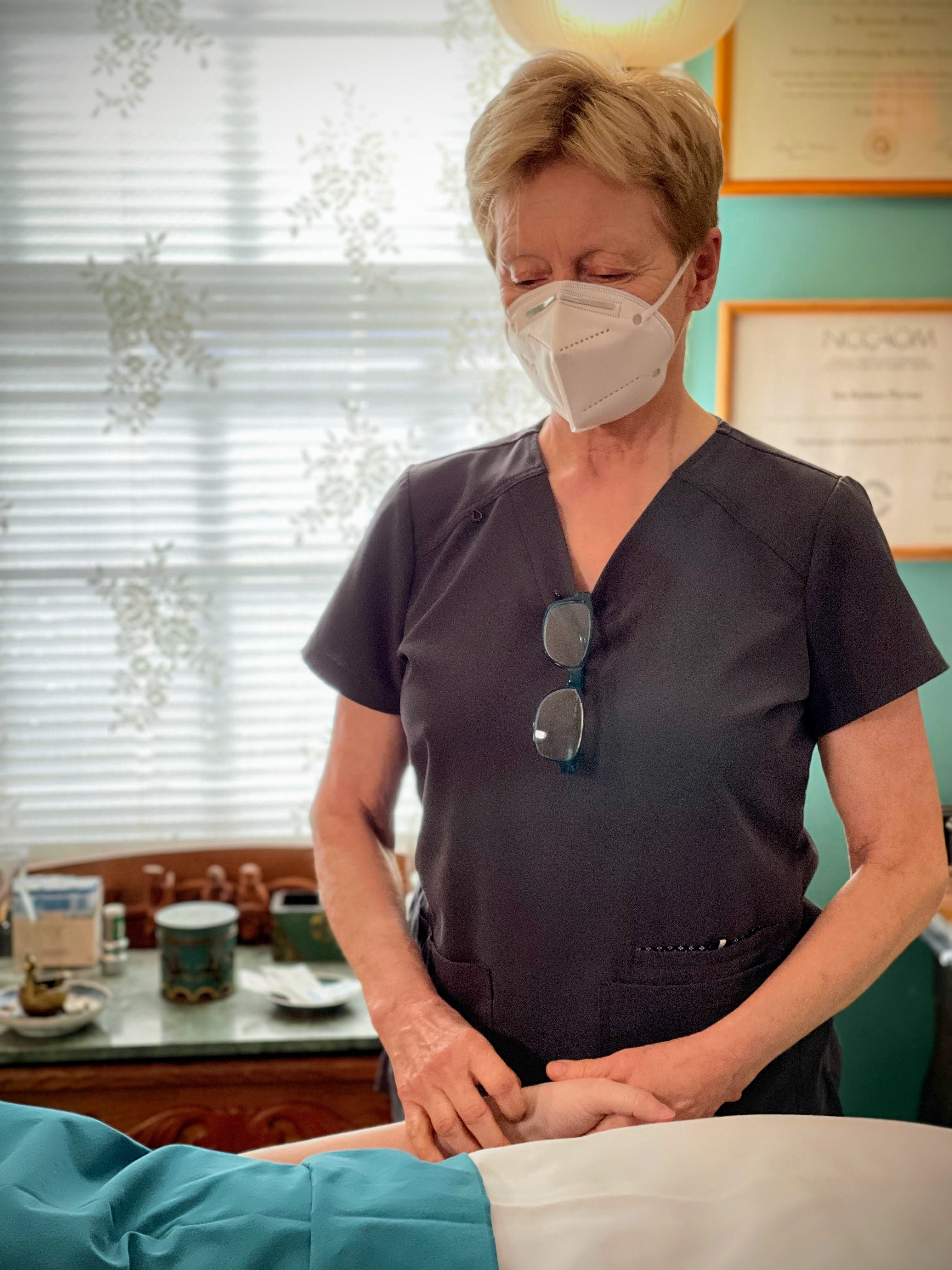 ---
over 35 years of experience
Five Element Acupuncture
Ian Florian has been practicing Classical Acupuncture since 1983. She received her B.A. in Asian Culture/Pre-Med from Mills College in Oakland, California in 1976, studied Shiatsu Therapeutic Massage, then completed her initial training in Acupuncture at the Traditional Acupuncture Institute in Columbia, Maryland (M.Ac.) She also holds two advanced degrees in Acupuncture from the College of Traditional Acupuncture (UK), representing five years of additional clinical training. She holds a Ph.D. in Holistic Nutrition, has received training in Zero Balancing, Reiki, Chinese therapeutic exercise and is a certified Qigong instructor.
---
In addition to clinical private practice since 1984, Ian studied and taught Five Element Acupuncture at The College of Traditional Acupuncture (CTA) with J.R. Worsley. During her time as a CTA teaching faculty member, from 1987 - l995, she also served as one of the Directors of Studies, Clinical Supervisor, and was a member of the Advisory Board for the College as well as serving on committees setting curriculum guidelines toward accreditation in UK.
---
She has also been a member of the faculty of the Academy for Five Element Acupuncture (Fla.), and has lectured at the Traditional Acupuncture Institute in Md.(now MUIH). Ian is co-founder of Harmony Gate, an acupuncture clinic and NCCAOM-approved provider of continuing education for acupuncture practitioners.
---
Find new patient forms under Further Information.
---
To contact Ian Florian:
Email, or Telephone: (919) 416-0675